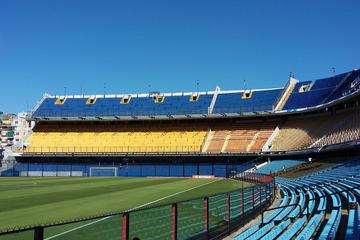 The Estadio Boca Juniors, locally known as La Bombonera, plays host to one of soccer's greatest rivalries, that between porteño teams Boca Juniors and River Plate.
The two floor Passion for Boca Juniors Museum (Museo de la Pasión Boquense) is housed within the stadium and chronicles the team's history, dating back to their beginning as a modest neighborhood club in 1905.
A giant soccer ball-shaped auditorium houses a 360 degree theater screens footage from a match, while jerseys, photos, trophies and other team memorabilia from the last century are on display.
For an extra fee, visitors can tour the stadium, which includes a visit to the locker room and Diego Maradona's box.
Click here for: