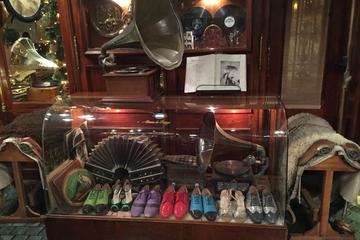 There's a sultry, sleek, and sexy beauty to Argentinian tango, and no place does is better at capturing that mood than the tango halls of San Telmo. Here in the old, cobblestoned barrio of downtown Buenos Aires, tango went from a local dance to a passionate craze that circled that globe and gripped a generation.
Today that flare for the dance lives on, and La Ventana tango show combines an evening of sleek performance with succulent local cuisine. Set inside a conventillo, or historic tenement building, La Ventana has entertained audiences since 1982.
More than just simply a tango, however, the evening features a look at traditional gaucho life in the mountains, and also includes an inspired tribute to the leader, Eva Perón.
To absorb even more of the Argentine flavor, opt for a show that also includes a 3-course dinner and wine, before kicking back and losing yourself in the passionate beats of San Telmo.
Click here for: