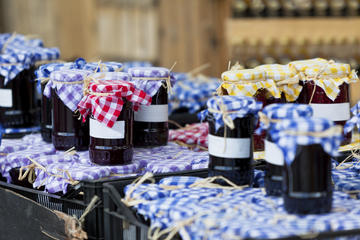 El Bolsón is a town in the southwest section of the Rio Negro province of Argentina. Despite its southern location, it has an unusually mild climate due to the valleys towards Chile and the Pacific Ocean.
The town was originally settled by German immigrants, and in the 1970s, hippies from Buenos Aires moved there. Today El Bolsón's economy is based on tourism. Visitors come to see the outdoor artisan market, and to participate in activities such as fly fishing, trekking, rafting, climbing, and other outdoor activities in the surrounding lakes and mountains.
There is also a significant production of cheeses, smoked trout, locally brewed beer, regional chocolates and ice cream, as well as organic and wild crafted jams and preserves.
North of El Bolsón is the Rio Azul Natural Protected Area, which forms part of the world's largest UNESCO Temperate Biosphere Reserve and has trails for tourists throughout the mountains.
Click here for: