Situated in what was once part of an archbishop's palace, Tablao El Cardenal is the most-coveted spot in Córdoba to catch one of Spain's most beloved art forms.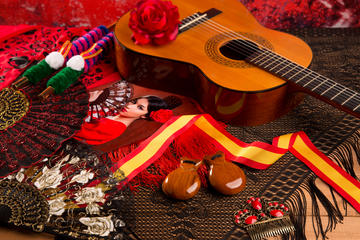 Indeed the south of Spain is steeped in a history of flamenco, as it is believed that this is where the tradition originated. Consisting of clapping, guitar playing, singing and of course dancing, tablaos -- places where flamenco is performed -- are the ideal venue to become acquainted with the soulful tradition.
Just meters away from the Mezquita, in the city's Jewish Quarter, the 25-year-old Tablao El Cardenal offers what is considered the best of Cordoban flamanco in a ultra-traditional setting. During fall and winter, the shows take place in the indoor auditorium, meanwhile in spring and summer, they move to the courtyard, so emblematic of this southern city of patios.
The hour-and-a-half to two-hour performances typically include several different dancers.
Click here for: