Antigua's capital city is a multicolored port town around a protected bay on the northwest of the island. Nearly half of the city's visitors arrive not by plane, but by boat because St. John's is both a popular cruise ship port and a renowned sailing harbor—in fact every year, the island hosts Antigua Sailing Week, one of the top regattas and sailing events in the Caribbean.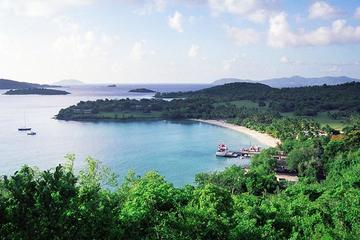 While here, you can explore sights like the Museum of Antigua and Barbuda, which occupies the former 16th-century courthouse, and St. John's Cathedral, the baroque towers of which make it the centerpiece of the city.
The most popular in-city pastime among visitors however is shopping. Heritage Quay, at the foot of the cruise ship dock, is a two-story complex of duty-free shops, tacky tourist bars and restaurants. For a more local experience, head to the Public Market on the west side of the city on Friday and Saturday mornings to find spices, batiks and local hand crafts.
Click here for: