The mountain is the site of Mount Royal Park, the work of New York Central Park designer Frederick Law Olmsted. It's a sprawling, leafy playground that's perfect for cycling, jogging, horseback riding, picnicking; in winter, miles of paths and trails draw cross-country skiers and snowshoers.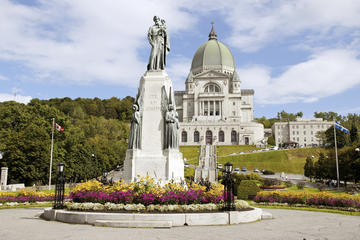 On clear days, you can enjoy panoramic views from the Kondiaronk lookout near Chalet du Mont Royal, a grand old white villa that hosts big-band concerts in summer; or from the Observatoire de l'Est, a favorite rendezvous spot for lovebirds. En route you'll spot the landmark Cross of Montréal, which is illuminated at night.
Other features of the park include Lac des Castors (Beaver Lake), a sculpture garden, a lush forest, with numerous sets of stairs, and two cemeteries.
Click here for: