Transformed from a complex for the elderly to a department of Saint Petersburg's famous Hermitage Museum in 2009, a visit to the Hermitage Amsterdam starts with marveling its the impressive exterior.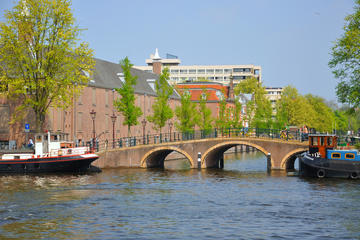 The sprawling Amstelhof building, designed by architect Hans Van Petersom, dates back to the 17th-century and stretches 105m along the Amstel riverfront, featuring a central courtyard garden shaded by chestnut trees.
Hermitage Amsterdam is now one of the largest museums in the country and features some of the country's most captivating temporary exhibitions. The collections, rotated each 6 months, feature selections imported from the Russian museum's enormous treasury of artifacts, including its famously expansive collection of French 19th and 20th century paintings. Past exhibitions have included Modernist and expressionist artworks; sizable exhibits on 'Peter the Great (1672–1725), the modernizer of Russia' and 'The Immortal Alexander the Great'.
Click here for: