Dublin Castle has served many functions since it was built by King John of England in 1230. At that time, the castle was meant to act as a defense center against the current invaders, the Normans, and serve as the seat of the English government.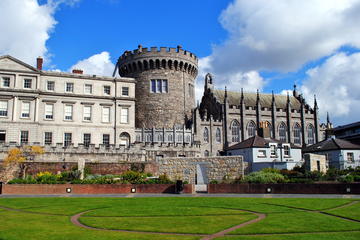 Since then, Dublin Castle has also been the site of the royal mint, the police headquarters and the residence of various British leaders. Today, the castle grounds are used for some governmental purposes but are mostly only used for ceremonial purposes, such as the Irish President's inauguration, and to host conferences, like those of the European Council.
When no such event is occurring, Dublin Castle is open to the public. Guided tours take visitors through the grounds, sharing the history and ever-changing purpose of each building.
Click here for: