With allegedly more musicians per square mile in this county than anywhere in the world, it's unsurprising that this small fishing village is hailed as the capital of Irish folk music. Musical traditions still reign strong today, and those looking for an authentic taste of traditional Irish music won't have to look far in Doolin.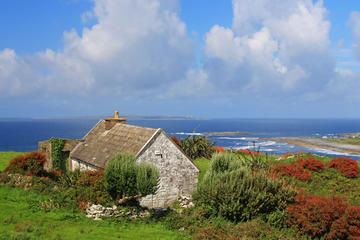 The village's three historic pubs, Gus O'Connor's, Mcdermott's and Mcgann's, all host nightly music sessions, where you can hear Gaelic poetry set to music and admire the soulful timbre of traditional instruments like Celtic harps, tin whistles, fiddles and Irish flutes. Musicians from all over the globe visit Doolin in search of the genre's roots, and a number of events throughout the year bring together local and international musicians for impromptu jam sessions.
With nearby tourist attractions like the Cliffs of Moher, the Burren and the Aran islands, this northwestern town in County Clare also makes a popular base for travelers, with world-class opportunities for hiking and climbing on its doorstep. The picturesque village has proven more than just a stopover though, with its small-town charm, cozy pubs and homely hospitality enticing many tourists to stay much longer than they'd planned. Pull up a bar stool, order a pint of Guinness and get ready to be dragged to your feet for some impromptu Irish dancing.
Click here for: