Whether you visit Milan due to your love of art or as a reader of Dan Brown Da Vinci Code, you'll be sure to head to Il Cenacolo Vinciano to see Leonardo da Vinci's mural The Last Supper, or Cenacolo.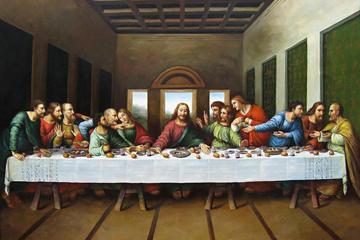 The famous wall painting covers the wall of the refectory next to the Church of Santa Maria delle Grazie, on the western outskirts of central Milan. The painting represents the moment when Jesus predicts that one of his Apostles will betray him.
The wall painting has suffered dreadfully over the centuries from the depredations of damp, war and poor restorations. A recent restoration program was completed in 1999, toning down the gaudy colors of previous restorations to more subdued pastels.
Click here for: