It is one of the 20th century's most compelling stories: a young Jewish girl forced into hiding with her family and their friends to escape deportation by the Nazis. The house Otto Frank used as a hideaway for his family kept them safe until close to the end of World War II.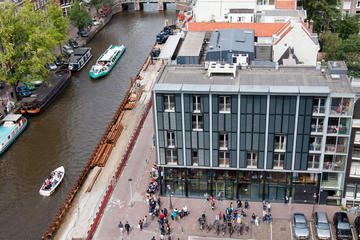 The focus of the Anne Frank House museum is the achterhuis, also known as the secret annex. It was in this dark, airless space that the Franks observed complete silence during the day, before being mysteriously betrayed and sent to their deaths.
The Anne Frank House is pretty much intact, so as you walk through the building, it's easy to imagine Anne's experience growing up here as she wrote her famous diary describing how restrictions were gradually imposed on Dutch Jews.
Click here for: