Recognized as the first nature preservation in Cambodia, Angkor Center for Conservation of Biodiversity is known for its wildlife rescue, animal rehabilitation and endangered species breeding.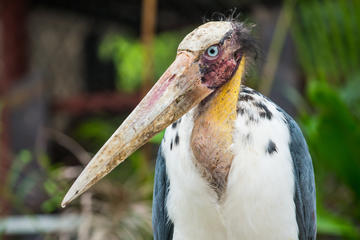 Visitors to ACCB can tour the grounds under the direction of expert guides who are well informed about the unique challenges facing the protection of Cambodia's wildlife. From the pileated gibbons to silvered langur, ACCB is home to animals found in few other places on earth.
Visitors leave impressed by the well-kept grounds, knowledgeable staff and diversity of animals. And whether it's combined with a trip to nearby Banteray Srei, or made a destination all its own, ACCB treats visitors to a one-of-a-kind experience up close with the wild.
Click here for: