Victoria's largest parklands sprawl to the waterfront at Beacon Hill Park.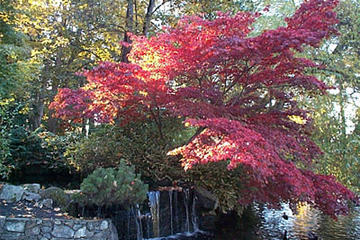 Surrounded by grand homes and gardens, the 75-hectare (200-acre) park is an oasis of towering trees, seasonal flowers, tranquil ponds and joggers' pathways. Look out for bald eagles, ducks, swans, chipmunks, squirrels and other wildlife.
You'll also find a children's farm with a petting zoo, a very tall painted totem pole, a bandstand hosting summertime concerts, playing fields and the official zero-mile marker of the Trans-Canada Highway.
Stroll through the length of the park to gaze over the Strait of Juan de Fuca, or take a horse and carriage ride through the gardens. A coastal walking path winds past the park to lookout promontories at Holland Point and Clover Point on the shoreline.
Click here for: