The most acclaimed example of formal French garden design, Versailles' vast chateau gardens are famed for their geometrically aligned terraces, tree-lined paths, ponds and canals. Spreading west of the palace, the Versailles Chateau Gardens cover 800 hectares (1,976 acres) in the style of garden landscape artist, Andre Le Notre.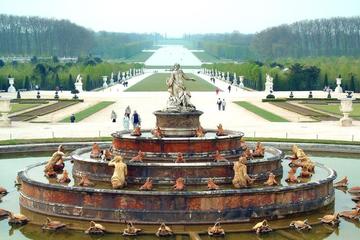 One of the most special aspects of the gardens is the 50 fountains which act as focal points, enhancing the geometrical design. From late spring to early autumn, the fountains come to life as part of the annual Grandes Eaux water spectacles. Garden highlights include the horses and chariot of the Apollo Fountain, the Grand Canal stretching off to the horizon, and the detailed parterres of the Orangerie.
Wherever you stroll, you're bound to come across a grove, colonnade, fountain or sculpture that will surprise, delight and take your breath away.
Click here for: