Stanley Park's biggest draw, the aquarium is home to 9,000 water-loving creatures - including sharks, dolphins, Amazonian caimans, and a somewhat shy octopus. There's also a small, walk-through rainforest area full of birds, butterflies, and turtles.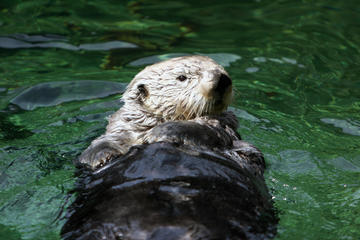 Check out the iridescent jellyfish tank and the two sea otters that eat the way everyone should: lying on their backs using their chests as plates.
Beluga whales whistle and blow water at onlookers in the icy-blue Arctic Canada exhibit, while in the Amazon rainforest, an hourly rainstorm falls in an atrium filled with three-toed sloths, stunning blue and green poison tree frogs, and even piranhas. For a local perspective, check out the Pacific Canada exhibit, where you can see Pacific salmon, giant Pacific Octopus, Stellar see lions, and a Pacific white-sided dolphin.
Click here for: