In a country known for walkabouts and wandering it's no surprise one of the biggest attractions is also one of the most mythical.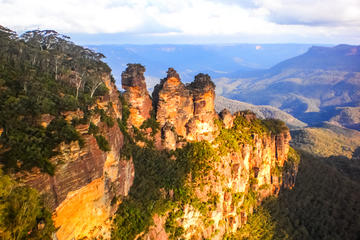 According to local folklore, three sisters once fell in love with three men from a different tribe—a love that was forbidden. When the men tried to capture and marry the women war broke out and the ladies were turned to stone to protect them.
Today, travelers who flock to Blue Mountain Park ascend the 800-plus stairs to the valley floor in order to catch a glimpse of the stones that tower hundreds of meters into the sky.
Click here for: