Stockholm Royal Palace - known also as the Stockholms slott or Kungliga slottet - is the official center for the Swedish monarchy. It should be noted that this palace is different than the private residence of the royal family, Drottinghom Palace.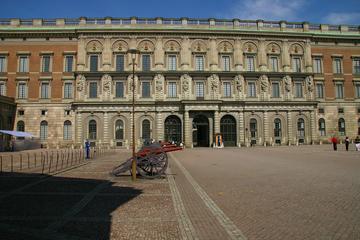 It is adjacent to the Riksdag, the Swedish Parliament and the Renaissance-style building in Renaissance was designed by Nicodemus Tessin the Younger. The stunning palace has hundreds of rooms decorated in Baroque and Roccoco style. On the first floor are former royal apartments, on the second floor the state apartments and guest rooms. In the south wing are the chapel and the Hall of the Estates.
The offices of the current King, Carl XVI Gustaf and the other members of the Royal Family as well as the offices of the Royal Court of Sweden are also located in the palace, as the palace is utilized for official purposes by the King.
Click here for: