Many of Europe's great cities have an "old quarter," the original part of town from which centuries of cosmopolitan evolution spread outward. In Porto, the old town is known as The Ribeira, as it looks out onto the River Douro.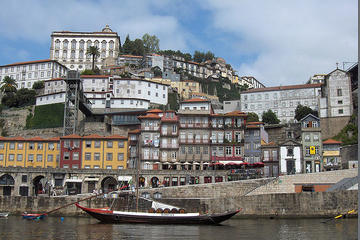 In days past, it was once the major entrepot for international shipments, but its modern waterfront is now lined with restaurants, bars and cafes, making it a popular leisure hub and nightlife destination. The main drag, Cais da Ribeira, leads to Praca da Ribeira, a square dominated by two large fountains (one is bronze cubist monument and popular with pigeons) and populated with revelers going between its myriad bars and restaurants.
If you are able to, visit Porto and the Ribeira on June 23 for the annual Festa de Sao Joao (Festival of St. John). While this festival is in memory of St. John, its celebration includes a peculiar tradition - hitting people in the head with plastic hammers.
Click here for: