The oldest house in Glasgow, the eccentrically named Provand's Lordship was built in 1471 for the chaplain of St Nicholas Hospital.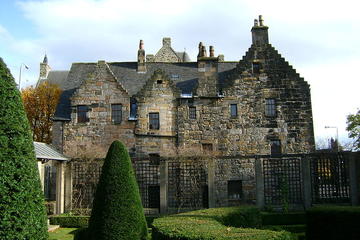 The city's only medieval building to avoid the wrecking ball, the house is now a museum. It's a fascinating place to see period details in situ, from 16th-century furnishings to a 20th-century sweet shop. The building also hosts a series of rotating exhibitions, so drop in to see what's on.
The garden surrounding the medieval house re-creates a medicinal herb garden based on a 15th-century design.
Click here for: