Gracious Princes Street, with its epic length, gardens, stellar shopping, and knockout views, is the central vein of Edinburgh and one of Europe's great thoroughfares. It's also at the center of the city's world-famous Hogmanay (New Year's Eve) celebrations, which revolve around a massive street party.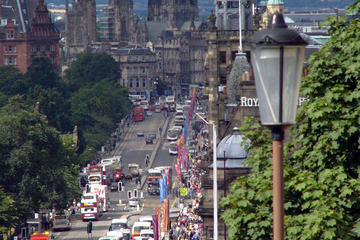 If you're newly arrived in Edinburgh, a stroll along it is one of the finest ways to orient yourself.
Why Princes Street? Because it's named after two of them – the sons of King George III. The street was hewn out as part of the building of the New Town in the 18th century. The Nor Loch, once a defence for the Castle was drained to make the gardens.
Click here for: