For most visitors to Victoria, Phillip Island means one thing – penguins! People have been coming here for decades to watch the little penguins return from their day at sea as dusk falls over Summerland Beach during what is known as the Penguin Parade.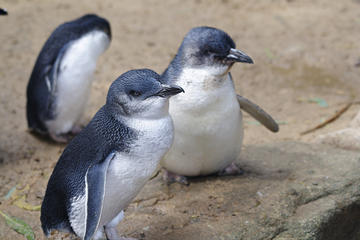 The sight of the little penguins waddling along the beach to their burrows is utterly priceless.
Along with the Penguin Parade, Phillip Island is also home to a wildlife park filled with wallabies and kangaroos. Seals and dolphins frolic at the Nobbies Centre, while koalas doze in the native bushland of the Koala Conservation Centre. The boardwalks here catch the best views of the sleepy marsupials from up in the treetops. There's also a heritage farm to visit on nearby Churchill Island.
Click here for: