The colonial mansion that houses Casa da Cultura, dates back to the middle of the 18th Century, making it an ideal place to explore the rich history and traditions of this colorful community.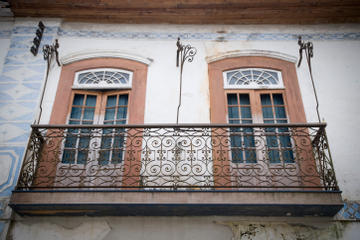 Halls are lined with artifacts from an extensive permanent collection, including historic photographs, video interviews with famous Paraty residents, and unique carpets made from flower petals that were once used in the Corpus Christi festival.
The pieces on display at Casa da Cultura are worthy of a visit, but incredible views of the neighborhood from the upstairs gallery are what make this site truly spectacular.
Click here for: