The Paradis Latin is one of the most historic cabaret venues in Paris, in the heart of the Latin Quarter of Paris, and offers very adult entertainment. You'll encounter some of the most beautiful women and men you've ever seen, and they're usually naked.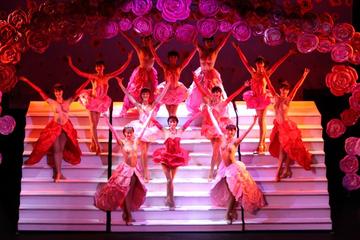 But, it's not just about sex; there are well-choreographed dance routines, trapeze artists and acrobats that turn the experience into a naughty version of Cirque du Soleil.
Originally built in 1803 on the personal order of Napoleon Bonaparte, the theater quickly became the hangout of noted authors of its time, including Alexandre Dumas and Balzac. Sadly it burned down several years later. When Paris began preparing for the Universal Exhibition of 1889 for the World's Fair, Gustave Eiffel restored the theater to its glory. Today, the Paradis Latin attracts tens of thousands of visitors a year. The shows highlight both the history of Paris and its future.
Click here for: