The Louvre may be the world's greatest art museum. Don't be daunted by its size and overwhelming richness; if you have even the merest interest in the fruits of human civilization from antiquity to the 19th century, then visit you must.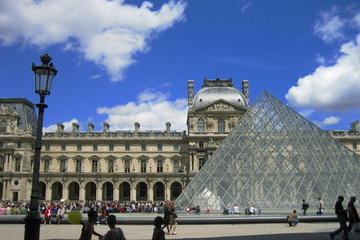 The former fortress began its career as a public museum in 1793 with 2,500 paintings; now some 30,000 are on display. The most famous works from antiquity include the Seated Scribe, the Jewels of Rameses II, and the armless duo - the Winged Victory of Samothrace and the Venus de Milo. From the Renaissance, don't miss Michelangelo's Slaves, Leonardo da Vinci's Mona Lisa and works by Raphael, Botticelli, and Titian.
French masterpieces of the 19th century include Ingres' La Grande Odalisque, Géricault's The Raft of the Medusa, and the work of David and Delacroix. The Grand Louvre project has rejuvenated the museum with many new and renovated galleries now open to the public. To avoid queues at the pyramid, buy your ticket in advance.
Click here for: