The Palace of Holyrood House, most often called Holyrood Palace, faces Edinburgh Castle along the length of the Royal Mile. Like its majestic companion, it's riddled with some of Scotland's most potent history.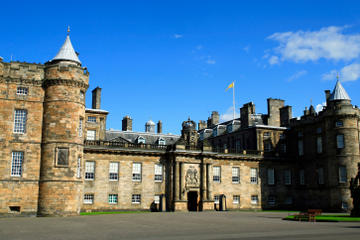 The Abbey in the grounds was founded in 1128, and the palace itself is baroque. These days Holyrood Palace is the Scottish residence of Queen Elizabeth II, but it's probably best known for its association with another royal figure, Mary Queen of Scots. She was married here, lived here and saw her secretary murdered here.
As you'd expect, the apartments are lavishly decorated and the collection of tapestries and paintings top-notch. Drift around the gardens and make believe you're a monarch.
Click here for: