Victoria's Great Ocean Road is great in every sense of the word. If you're driving, you'll discover one of the most famous and scenic coastal stretches of road in the world. If you're surfing, you'll find point break heaven. And if you're looking for breathtaking seaside vistas at every turn, you've found them.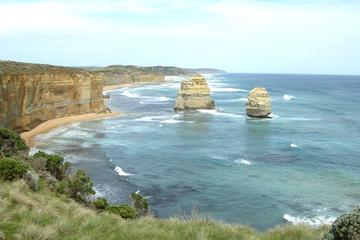 This stretch of Victoria's coast - dubbed the Great Ocean Road - is known for its long empty beaches and crashing surf. It's holiday central for vacationing Melburnites in December and January, when thousands of visitors swell the local population, booking laidback holiday homes for the summer season.
Local towns come alive in summer, with bustling cafes, boutiques and bars. Away from the coast, the surrounding mountains hide national parks filled with bushwalks, rainforest, waterfalls and wildlife.
Click here for: