Fragonard, one of the most well-known perfume factories, is named after an 18th-century French painter Jean-Honoré Fragonard. The rustic factory, dating back to 1782, is located in the heart of Old Town.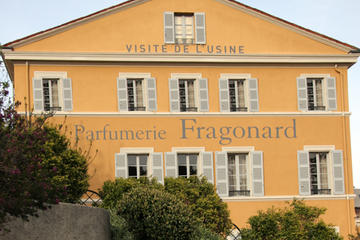 A guide will show you the various processes and equipment used to make and package fragrance products. After the tour, you can explore the charming museum, which displays vintage perfume bottles and vases and highlights the acclaimed 3000 year old parfumerie industry.
The gift shop sells Fragonard products, which are only available at Frangonard boutiques and through mail-order.
Click here for: