El Yunque Rainforest is the only tropical rainforest under the protection of the US Forest Service and also the largest nature reserve in densely-populated Puerto Rico.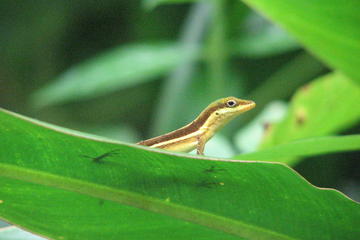 It is situated in the mist-wreathed Luquillo Mountains where year-round precipitation ensures lush, green landscapes and a healthy diversity of animal life. This includes mongooses, non-venomous snakes, the rare Puerto Rican Parrot and the Coqui frog whose distinctive croak provides El Yunque's soundtrack.
El Portal Rain Forest Center provides a good introduction to the area. There you can pick up a map and set out on well-defined walking trails which will take you past such sights as the La Coca Falls and the observation points of Yokahú Tower and Mount Britton Lookout Tower.
Click here for: