motto "Go slow," Caye Caulker is a prime Caribbean island with a relaxed atmosphere, beautiful ocean and excellent oceanfront restaurants and bars that make it one of the best places to visit in Belize.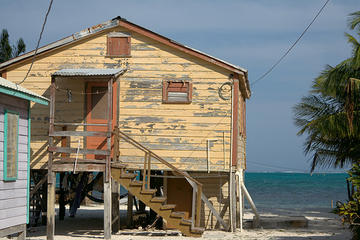 Home of the In addition to lounging on the docks, the most popular Caye Caulker activities are snorkeling and diving. Explore the beautiful reefs either independently or with one of the many excellent tour groups. Most tour companies offer both half-day and full-day snorkeling tours, highlighting the Coral Garden, Shark and Ray Alley and the local reef.
Another way to get to know the local sea creatures of Caye Caulker is by visiting the Swallow Caye Wildlife Sanctuary, an incredible manatee reserve. If you'd rather spend time on the water instead of in the water, look into renting a sea kayak and get incredible views of the coastline as well as the mangrove forest. The forest reserve covers about 100 acres of the island and is perfect for bird-watchers.
Click here for: