Visitors to Blarney Castle most often are actually visitors to the Stone of Eloquence, better known as the Blarney Stone. As its name implies, the legend states that if you kiss the stone, you will never be at a loss for words.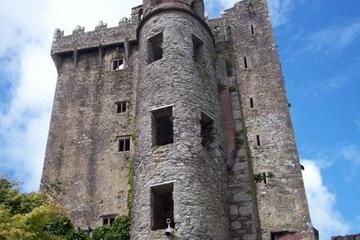 People come year after year to kiss this mystical stone, which can only be done by hanging upside down over a sheer drop from the castle's tower. Leaders and entertainers from all over the world have journeyed here to partake in this ritual and capture the power of the stone and travelers from near and far continue to do the same.
Besides the draw of the Stone, the Blarney Castle also boasts handsome gardens and several interesting rock formations. Known collectively as Rock Close, the formations have been given such whimsical names as Wishing Steps and Witch's Cave, adding a certain sense of enchantment to this 600 year old fortress. So by all means, take your turn to kiss the Stone.
Click here for: