Portugal's caravels sailed off to conquer the great unknown from Belém, and today this leafy riverside precinct is a giant monument to the nation's Age of Discoveries. Belém Tower, or Torre de Belém, the much-photographed symbol of Portugal's maritime glory, is a stone fortress on the bank of the river Tagus dating from 1514 - 19.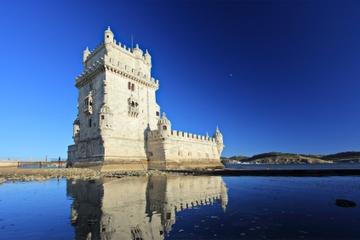 You can climb the tower, and look into the dungeons from when it was a military prison. UNESCO have listed it as a World Heritage Site.
The imposing limestone Monument to the Discoveries, also facing the river nearby, is shaped like a caravel and features key players from the era. If you have time, look around the Centro Cultural de Belém, one of Lisbon's main cultural venues, which houses the Museu do Design, a collection of 20th century mind-bogglers.
Click here for: