Halfway along the Icefields Parkway, the Athabasca Glacier stretches down to the valley from the Columbia Icefield.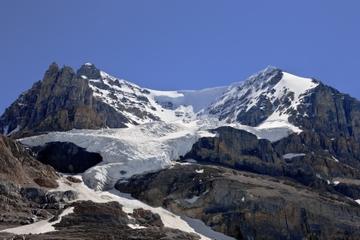 A living remnant of the last ice age, Athabasca is one of the largest of around 30 glaciers in the Rockies' largest icefield. The glacier is on the move, shifting several centimeters (inches) per day.
The highlight of a visit to the glacier is the Icefield Centre, which provides all the info you need to know about the formation of glaciers.
Guided hikes lead to the toe of the glacier from the center; it takes around four hours roundtrip. For a more novel trip to the glacier, hop aboard a snow coach for a unique drive across the icefield.
Click here for: