The most famous national park in Costa Rica, Arenal Volcano National Park protects the still sizzling Arenal Volcano, one of the world's 10 most active volcanoes. The park also encompasses 16 reserves and an amazing dozen different ecological zones, proof of Costa Rica's incredible biodiversity.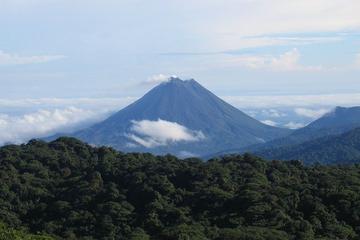 A visit to the national park reveals an active cone topped with flows of red lava, belching columns of ash. As you'd expect it's an unforgettably dramatic sight, especially if you take a visit to the park at night.
Arenal's 140-metre (460-foot) wide crater was dormant for centuries until catastrophically blowing its top in 1968. The most recent major eruption occurred in 1998.
Click here for: